Disaster URL¶
This page is generated by Machine Translation from Japanese.
Disaster URL¶
Here the failure URL. URL could not be obtained at crawl time are recorded and confirmed as the failure URL.
How to display¶
In Administrator account click menu disabled URL after login.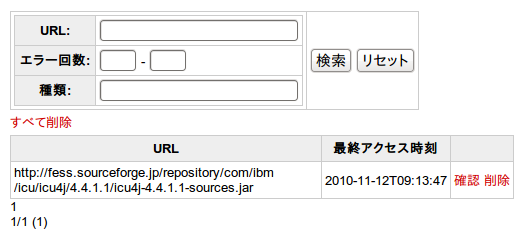 Clicking the confirmation link failure URL displayed for more information.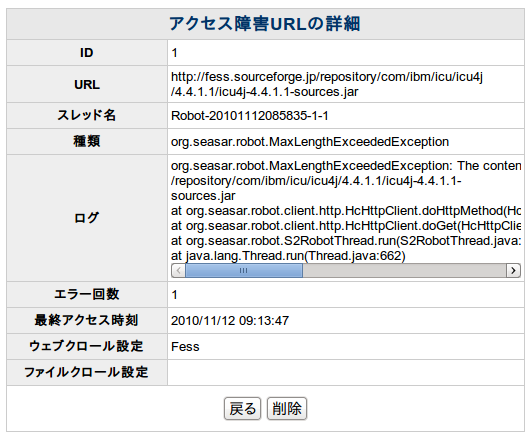 List¶
A glance could not crawl the URL and date.