Set session information
This page is generated by Machine Translation from Japanese.
Overview
Describes the settings related to the session information. One time the crawl results saved as a single session information. You can check the run time and the number of indexed.
Setting item
Session information list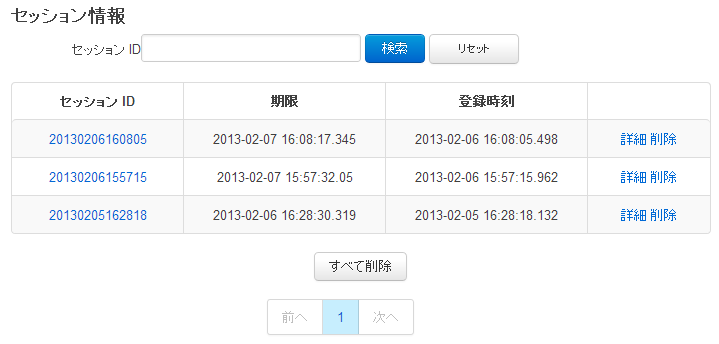 You can remove all session information and click the Delete link all in the running. Session has expired will be removed at next crawl.