Path mapping settings¶
This page is generated by Machine Translation from Japanese.
Path mapping settings¶
Here are settings for path mapping. You can use if you want replaced path mapping links appear in search results.
How to set up¶
In Administrator account after logging in, click menu path mappings.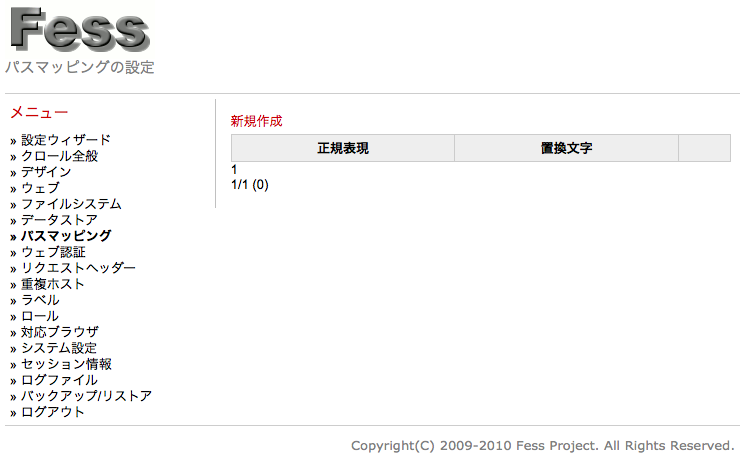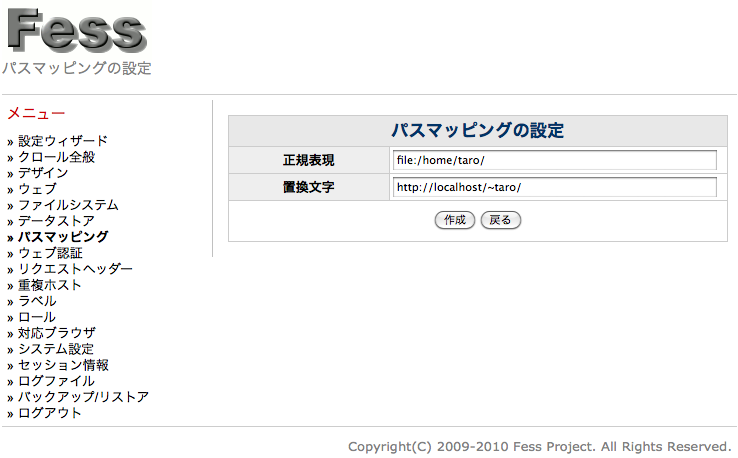 Path mapping¶
Path mapping is replaced by parts to match the specified regular expression, replace the string with. When crawling a local filesystem environment may search result links are not valid. Such cases using path mapping, you can control the search results link. You can specify multiple path mappings.
Replacement character¶
Specifies the string to replace the matched regular expression.