Settings for a role¶
This page is generated by Machine Translation from Japanese.
Settings for a role¶
Here are settings for the role. Role is selected in the crawl settings, you can classify the document appears in the search results. About how to use theSettings for a rolePlease see the.
How to set up¶
In Administrator account after logging in, click menu role.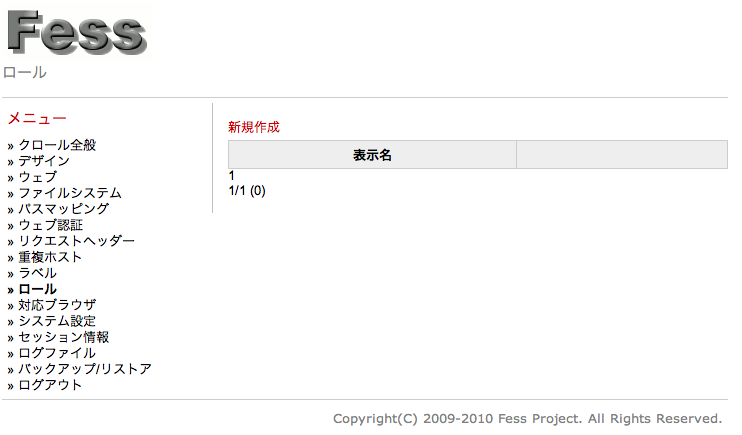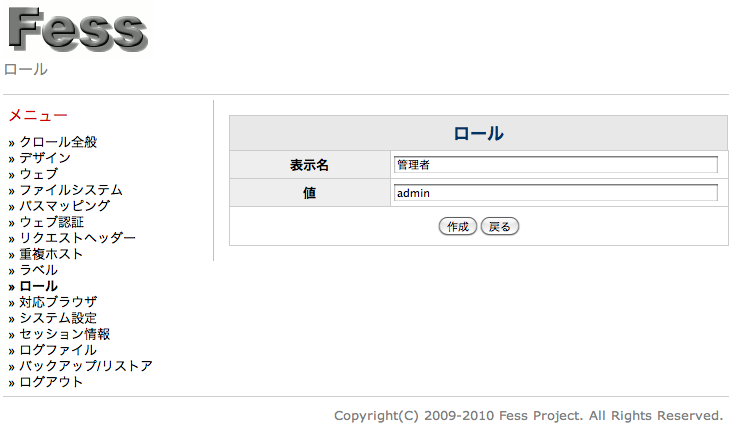 Display name¶
Specifies the name that appears in the list.
Value¶
Specifies the identifier when a classified document. This value will be sent to Solr. Must be alphanumeric characters.