Mapping List
Overview
Mapping page manages dictionary of mapping characters. The mapping dictionary maps characters to other one.
Management Operations
Display Configurations
Select System > Dictionaly in the left menu and click mapping file to display a list page of Mapping Configuration, as below.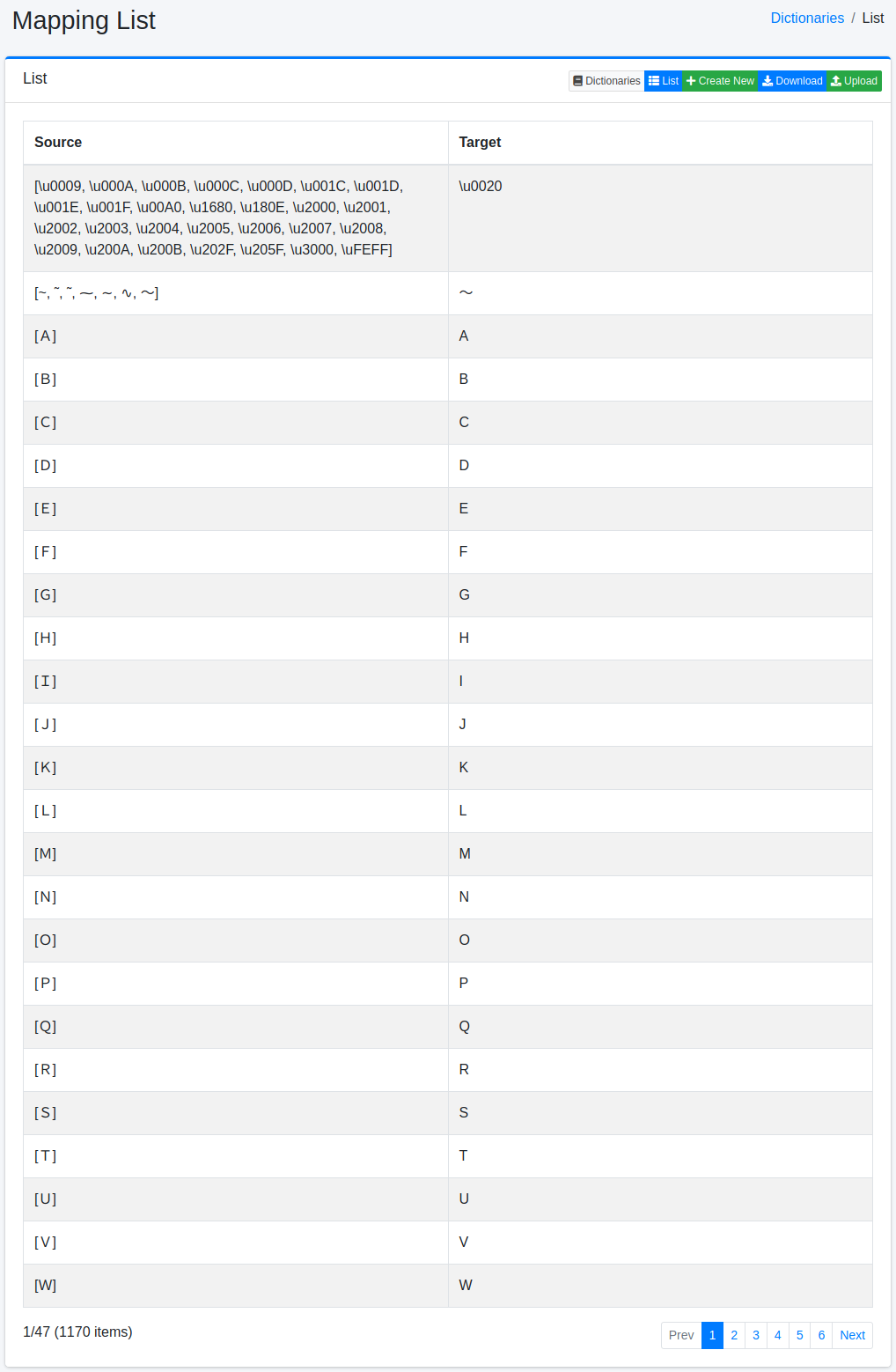 Click a word name if you want to edit it.