Job log¶
This page is generated by Machine Translation from Japanese.
Overview¶
Job performed results appear as a list.
How to use the¶
How to display¶
In Administrator account after logging in, click menu users.
List joblog¶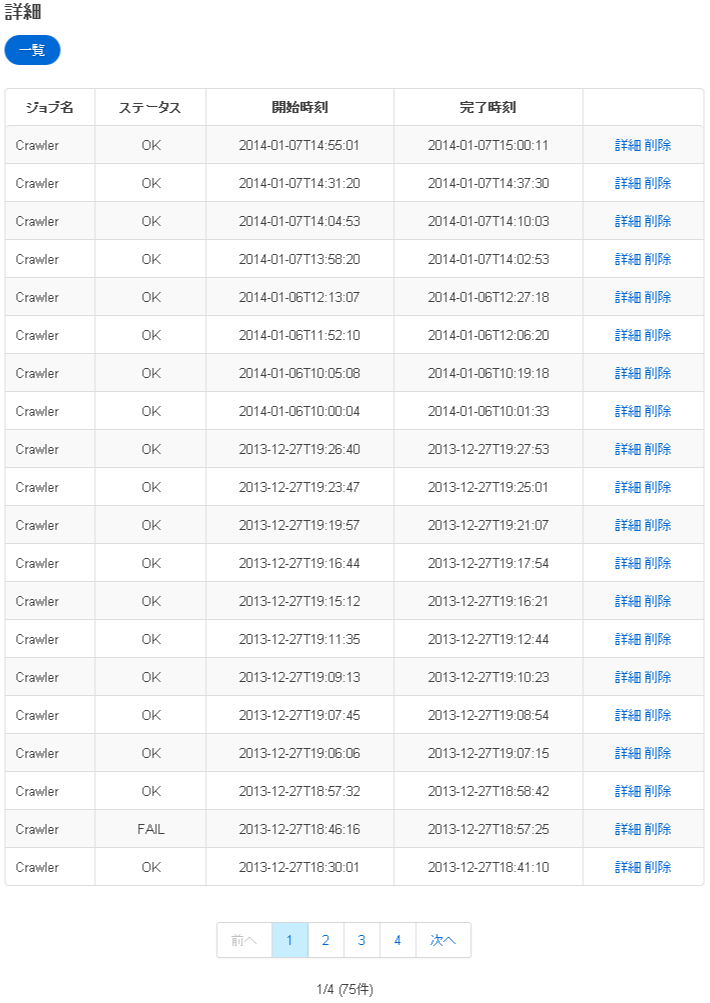 Lists the job run log. You can determine the job name, status, start and finish times. You can also select more information, to check the details of each log.
Job log details¶
You can check job log contents. Job name, status, start and completion time, displays the results, such as.