Search by label
This page is generated by Machine Translation from Japanese.
Find specified label (category search)
Narrow your search by adding the categories to search the document for label information the label is specified when the search is possible. Label information by registering in the Administration screen, will enable search by labels in the search screen. Label information available can multiple selections in the drop-down when you search. If you do not register the label displayed the label drop-down box.
How to use the
You can select the label information at search time. Label information can be selected in the search options dialog by pressing the options button will appear.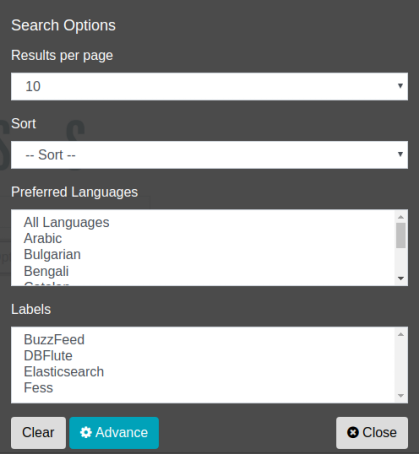 You can search each document to create an index, set the label to the label. All results search search do not specify a label is usually the same. If you change the label information to update the index.