Search by label
This page is generated by Machine Translation from Japanese.
Search by label
By label to be registered in the management screen will enable search by labels in the search screen. You can use the label if you want to sort the search results. If you do not register the label displayed the label drop-down box.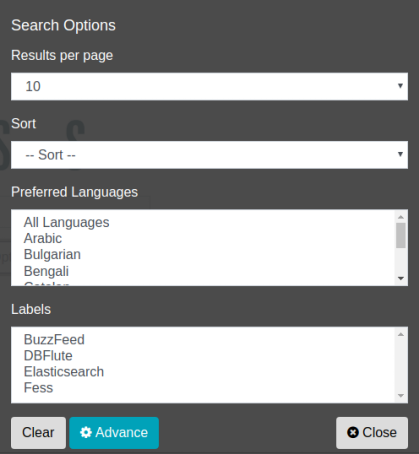 To set the label by creating indexes, can search each crawl settings specified on the label. All results search search do not specify a label is usually the same.